Welcome To Powell River Chiropractic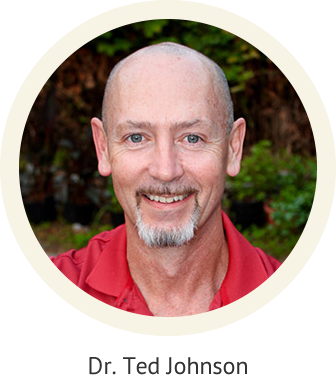 A Powell River Chiropractor Focused on You
At Powell River Chiropractic we are committed to helping every patient experience a greater level of health and wellness through natural, safe and effective chiropractic care. Whether you are looking for just symptom relief, spinal correction or optimal health, we'll dig deep to uncover what's really going on in your body. We've Got Your Back!
Dr. Ted is the most informative chiropractor I have met in all of the years I've been receiving treatment, both in Ontario and British Columbia. It is quite obvious he is very dedicated to his profession. It is a pleasure to walk into the clinic and be greeted by the smiling face of Henrietta."Patricia H.
Helping You Achieve Optimal Health and Wellness
Powell River Chiropractor Dr. Ted Johnson has been passionately practicing Chiropractic for more than 20 years. Dr. Ted focuses deeply on improving the entire function of your body through specific spinal adjustments and lifestyle recommendations that are unique to each patient. Our approach to care is entirely natural and has helped countless patients get more out of their life!
Onsite digital X-ray is available to determine the detailed health of your spine so Dr. Ted can offer his best care possible.
Custom Foot Orthotics can be an important part of your overall health and Dr. Ted has years of experience providing them for his patients.
"Thanks to chiropractic, I smile now."Barb A.
Thanks for Visiting!
Please explore our information-rich chiropractic site so you fully understand what chiropractic is, what chiropractors do and what you can expect in our office. For our patient's convenience, we're open late Tuesdays and Thursdays and open on Saturdays.
Discover the Powell River Chiropractic Difference. Dr. Ted can help you move towards your true health potential. Contact us at (604) 485-7907 to schedule an appointment with our chiropractor Powell River today!