Chiropractic Care in Powell River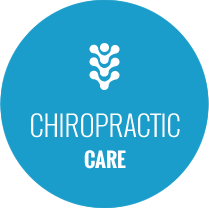 At Powell River Chiropractic, Dr. Ted takes a whole body wellness approach to care, aiming for more than just pain relief. Dr. Ted will closely analyze your spine and body to look for areas of dysfunction and how they're affecting your body, mechanically and neurologically. A unique care plan for your needs will then be recommended. Through specific and gentle chiropractic adjustments, his goal is to restore normal function to your spine. This will address the root causes of your issue or injury.
No matter your age, Dr. Ted can help you!
Benefits of Chiropractic Care
Simply put, chiropractic care is about improving the function of your body. After receiving care, many of our patients have noticed improvements like:
Less overall discomfort
Greater mobility & range of motion
Improved posture
Higher quality of life
General wellness
At Powell River Chiropractic, Dr. Ted uses both manual adjusting techniques and an adjusting instrument where appropriate. In all cases, we want you to feel as comfortable as possible and will go out of our way to do so. We encourage patients to give us feedback so we can better accommodate you during your visits.
We've Got Your Back!
---
Powell River Chiropractic Care | (604) 485-7907