Dr. Ted is not Accepting New Patients at This Time
Information for New Patients
Welcome to Powell River Chiropractic! We're glad you found us and we're confident that we can help you.
Your First Appointment
When you first enter the office, you'll be greeted by our chiropractic assistant (and Dr. Ted's wife), Henrietta. She will ask you to fill out your new patient paperwork which includes an in depth health and wellness questionnaire. Consultation: After reviewing your paperwork Dr. Ted will take your history, he will go over what we do, what we don't do, and what to expect if you choose chiropractic care in this office. Evaluation: A chiropractic evaluation focuses on the function of the bony spinal column and the nerve system it protects. Normal function of the nerve systems is vital to the function of your entire body.
These structures work together and are intimately related. So, your evaluation is focused on your spinal structures and function and how it affects the nerve system it protects. A thorough spinal function examination will be performed, Chiropractic X-rays will be taken and functional fitness tests will be completed. This will give Dr. Ted a clear view of the health of your spine, nervous system and entire body. An Adjustment: Sometimes, with your consent, Dr. Ted will give you your first chiropractic adjustment now. At other times the adjustment will have to wait until your second visit. This depends on the specifics of your case and if Dr. Ted needs to assess your examination findings more closely.

Your Second Appointment
Report of Findings: You will receive a complete report of our findings, which will be written as well as verbal, on this visit. Your examination results will also be discussed and the best recommendations for your care will be explained. These recommendations will be based on the three pillars of care here at Powell River Chiropractic:
What can be done to help you feel better
What needs to be done to help you function better
What needs to be done to get you healthier overall
An Adjustment: With your consent, you will receive your first chiropractic adjustment today if you have not already received one.

Your Ongoing Appointments
Henrietta will direct you to an adjusting room. You can then close the door and remove your belt, keys or anything else that may hurt you or damage the adjusting table when you lay down. You should then lie face up on the adjusting table so that you may relax before Dr. Ted checks you. He will enter the room and check your spine and perform any necessary adjustments. Ongoing care appointments typically last 10-15 minutes. We're very conscious of our patient's time and hope to have you in and out as efficiently as possible while ensuring you get the care you need and deserve.
Do I Have To Go Forever?
At Powell River Chiropractic, the choice to visit us is entirely up to you. We're happy to develop a custom ongoing care plan for you that can include correcting your spines underlying issues, ongoing maintenance check-ups or you can simply visit us when you're in pain. However, visiting us only when you're in pain won't help correct your issue. Think of it this way—you take care of your teeth by brushing them each morning and night to maintain their health. When your teeth have a problem you have it corrected. Just as you do for your teeth, choosing to correct spinal issues and then maintain the health of your spine will help you in the long run.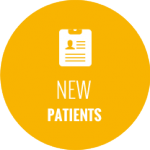 Discover How Chiropractic Can Help
We'd love to meet yourself and your family! If you're ready to get started please call to arrange a time so that we may help you with your particular health concerns. We are looking forward to helping you feel better and heal better.
We've Got Your Back!!
---
Powell River Chiropractic | (604) 485-7907